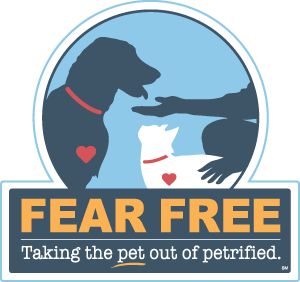 We treat your pets like the valued family members they are.
Here at River Road Animal Hospital, we strive to provide our patients with the highest quality of veterinarian care in Puyallup. We treat our patients with a caring attitude to help keep them calm and content. By utilizing the most state of the art equipment, facilities, and training we are sure to be your pet's new favorite vet! Our staff helps to educate you on resources and preventative methods to keep your pet happy and healthy for many years to come.
Learn More About Us
Caring & Compassionate
Our Team
Get to know the doctors and staff at River Road Animal Hospital. We have a dedicated team of professionals who take the care of your furry family member seriously.
Comprehensive Care
Our Services
We offer a wide range of services including medical, diagnostic, surgical, wellness and preventive health care needs for your pets so they live healthy, happy lives.
Quick & Convenient
Request an Appointment
We are happy to book an appointment for you! Quickly and easily schedule an appointment using our online form, that is convenient for you and your pet.
SEE OUR
ANNOUNCEMENTS
Scroll through to see what's going on at our clinic.